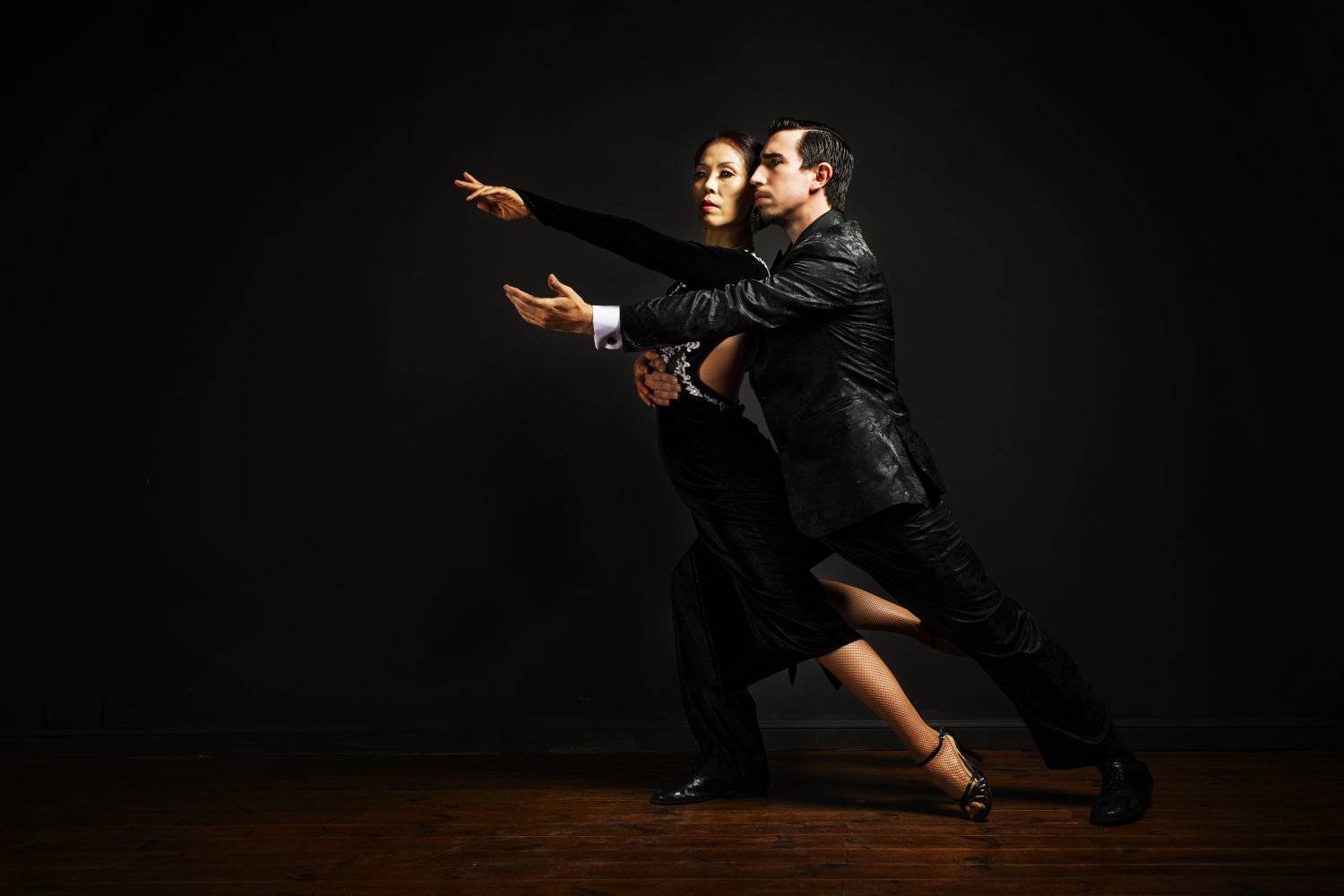 "Vissi d'arte, Vissi d'amore"
Tango is a sensual dance originated in the streets of Buenos Aires in the 18th century. Many immigrants from Africa, America and the Caribbean settled in the slums of Buenos Aires and a lot of European immigrants headed to Buenos Aires in the late 18th century. Elegant and passionate moves of tango shows the exotic and cultural mix created by those who enjoyed dancing tango in early days. Later, tango extended its reach to rich villages in Buenos Aires.

As it continued to expand, tango caused a sensation in Europe and the United States in the early 20th century. Its popularity exploded and new styles of tango were on the rise when the prosperity hit the peak during the so-called Golden Age of Argentina (1930–1950). In the 1980s, tango became more popular across the globe as it was presented in many Hollywood films. Today, there are tango schools all over the world and it was also designated as an intangible cultural heritage of mankind by the UNESCO in 2009. Couples dancing tango are easily found in hot places in Buenos Aires such as Florida, Boca, and Puerto Madero.

There is a Korean who loves and knows tango more than locals, are passionate about making tango public in the home of tango. interestingly, she, known as Cristal Yoo, majored in Korean traditional dance and her Korean name is Su-jeong Yoo. She is a founding member of Buenos Aires Arirang, a fusion dance group which combines traditional Korean dance with tango, salsa, and samulnori. With her talent, she performed an amazing dance at the Korean Association event and fan dance she performed at the Korean Culture Day event held in November last year received great applause. She turns charismatic while dancing even though she normally looks somewhat shy. We had an interview with Su-jeong Yoo.
[Reporter] What led you to focus on tango in Argentina as a Korean dance major?

[Yoo] It was a pure coincidence. What comes to my mind after completing a master's degree at the Korean National Sport University in 2004 was the popularization of dance. At the time, sport for all was popular in Korea and dance started to popularized, so dance sports gained huge popularity and salsa was one of them. While learning salsa, I realized that I could dance salsa only when I feel the rhythm of a partner, and such communication is important in dancing, and this was a unique experience for me. At the time, I performed tango with Myeong-gyu Gong at the Cervantes Theater in Buenos Aires as he appeared in Human Theater as an evangelist of tango. This was my first meeting with tango I thought I should learn tango in the home of tango, and it has been three months, one year, three years, and now 15 years. Indeed, I planned to return to Mokwon University, where I served as an instructor after learning tango, but I wanted to learn tango for real. I was fully focused on tango since I loved it to the extent I refused a chance to tour Iguazu and Bariloche for free.
[Reporter] Then, since I was past the age of marriage and living away from my family for a long time, I think people around me were worried.

[Yoo] I was really 'crazy' at the time. In the end, if I was going to do it, I wanted to do it perfectly. At Milonga (a place and event where people gather to enjoy tango), I saw people of all ages enjoying dancing, and it was impressive. However, there were many older people than younger people. Time passed without a single feeling of loneliness. Although the language was not spoken, isn't dance a body language that can be used anywhere in the world?

[Reporter] I heard that you met your husband through Tango. Your husband, Jose Daniel Moreno, is known in Argentina as a representative figure who knows Korea well and likes it. I'm curious about the story behind how you got married.

[Yoo] When I met my husband was 2004 at Confiteria La Ideal (a place that sells cakes, snakes, coffee and tea), he was a store manager at the time, and Confiteria La Ideal was known as a bakery with long history in Buenos Aires and provided orchestra and opera performance for customers. I had tango shows on the stage. Daniel took me home when I went home late at night and talked a lot with each other. As I went deep inside the tango world, it was difficult to become part of the world as a foreigner as locals tried to defend their territory. Language is a prerequisite for communication but I could not speak their language and there were many difficulties understanding each other. However, Daniel surprisingly understood my poor Castellano ( Spanish dialect used in Argentina) with ease. In cooperation with him, I made a performance team in 2008 and this has become Buenos Aires Arirang, a dance club currently created by Koreans and locals.

[Reporter] I heard that your husband provided many ideas. The convergence of Korean traditional dance and tango was reportedly his idea.

[Yoo] That's true. There were folklore and tango shows at Confiteria and I performed Korean shamanic dance called salpuri at the intro and later danced tango, and this garnered great applause. Daniel is a music lover and enthusiastic about the sound of the gayageum. Around this time, interest in meditation, yoga, and Chinese martial arts increased in Argentina and I think it contributed to raising interest in Korean dance as well. So, I started to come up with plans to promote and distribute Korean dance to the locals. Daniel recorded videos whenever I dance. I got an opportunity to teach Korean dance at the Centro Cultural General San Martin while searching for a place to teach. Such activities kept growing and now I am teaching the Korean traditional dance to the second and third generation Koreans at Korean schools.

[Reporter] I heard that your husband is a big fan of Korea and can you tell me about him?

[Yoo] He has a talent for filming, and most of videos of Korean artists were produced by him. He is said to show the beauty of Korea from the perspective of Argentines.

[Reporter] It sounds like a movie or a novel. Wishing you all the best for the future!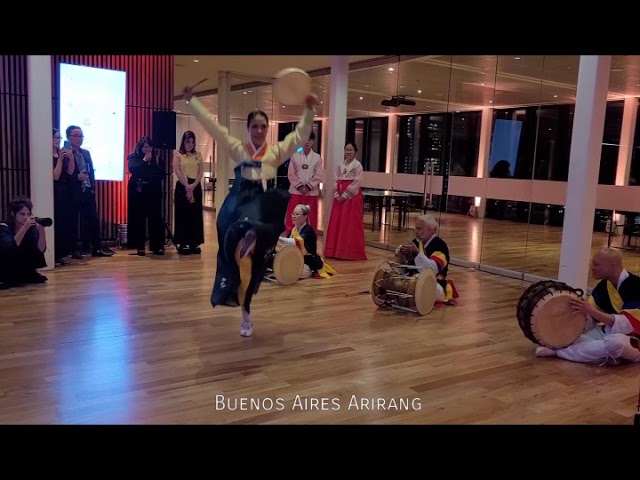 [YouTube] https://www.youtube.com/watch?v=Aslb-Qa0Y6Q