Cooking Class Held by The Rose of Sharon Care Society Vancouver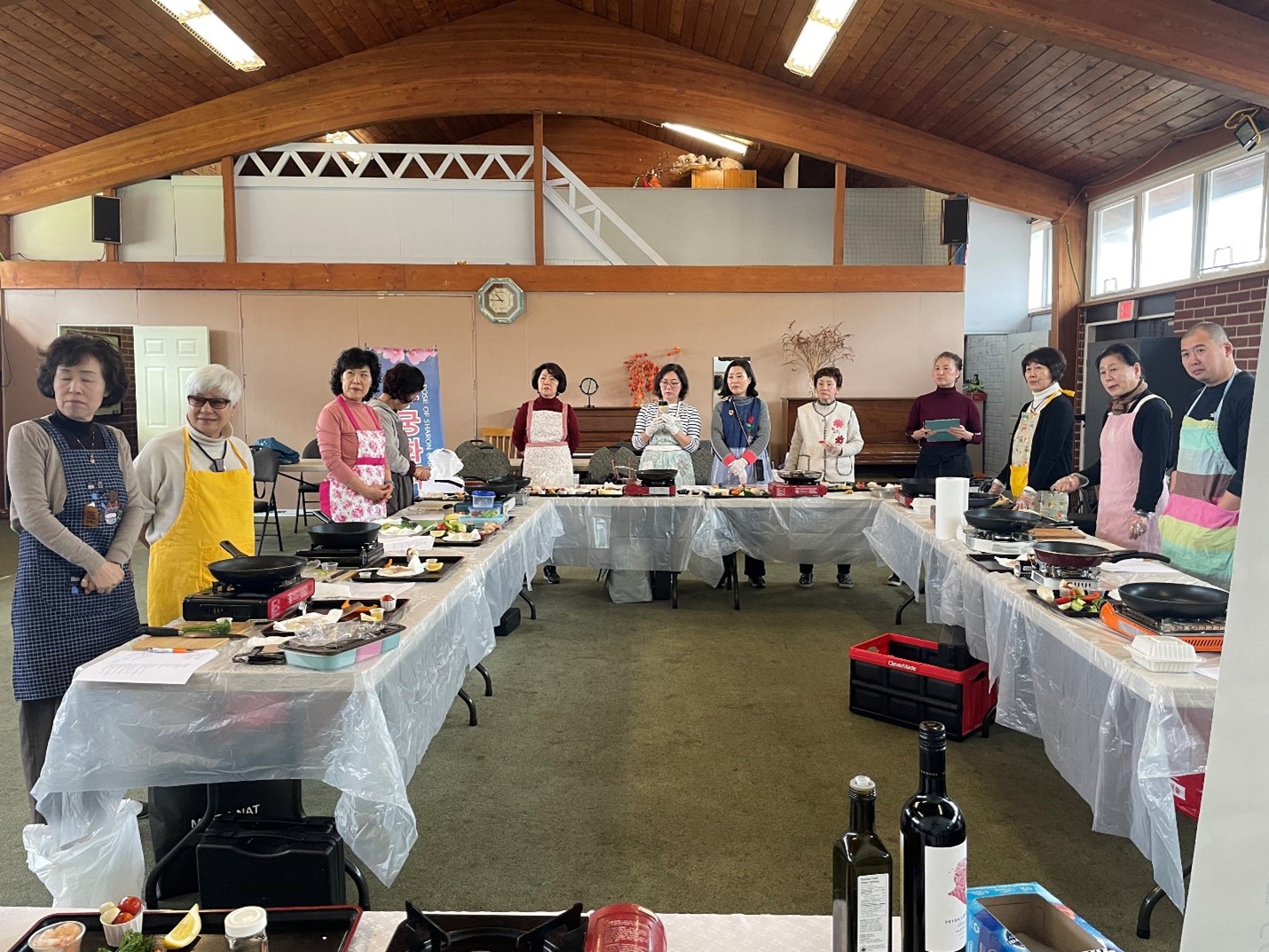 Start of cooking class
The Rose of Sharon Care Society Vancouver (President Kim In-soon) based in western Canada held a cooking class from 10 AM to 1 PM on April 1 at 3821 Lister St, Burnaby BC.
President Kim In-soon said in her opening speech, "I was considering many options for the lesson today for our Korean community but COVID had increased our demand for healthy and nutritious food made by Korean method with local ingredients - and that is why today's lesson is on the cooking."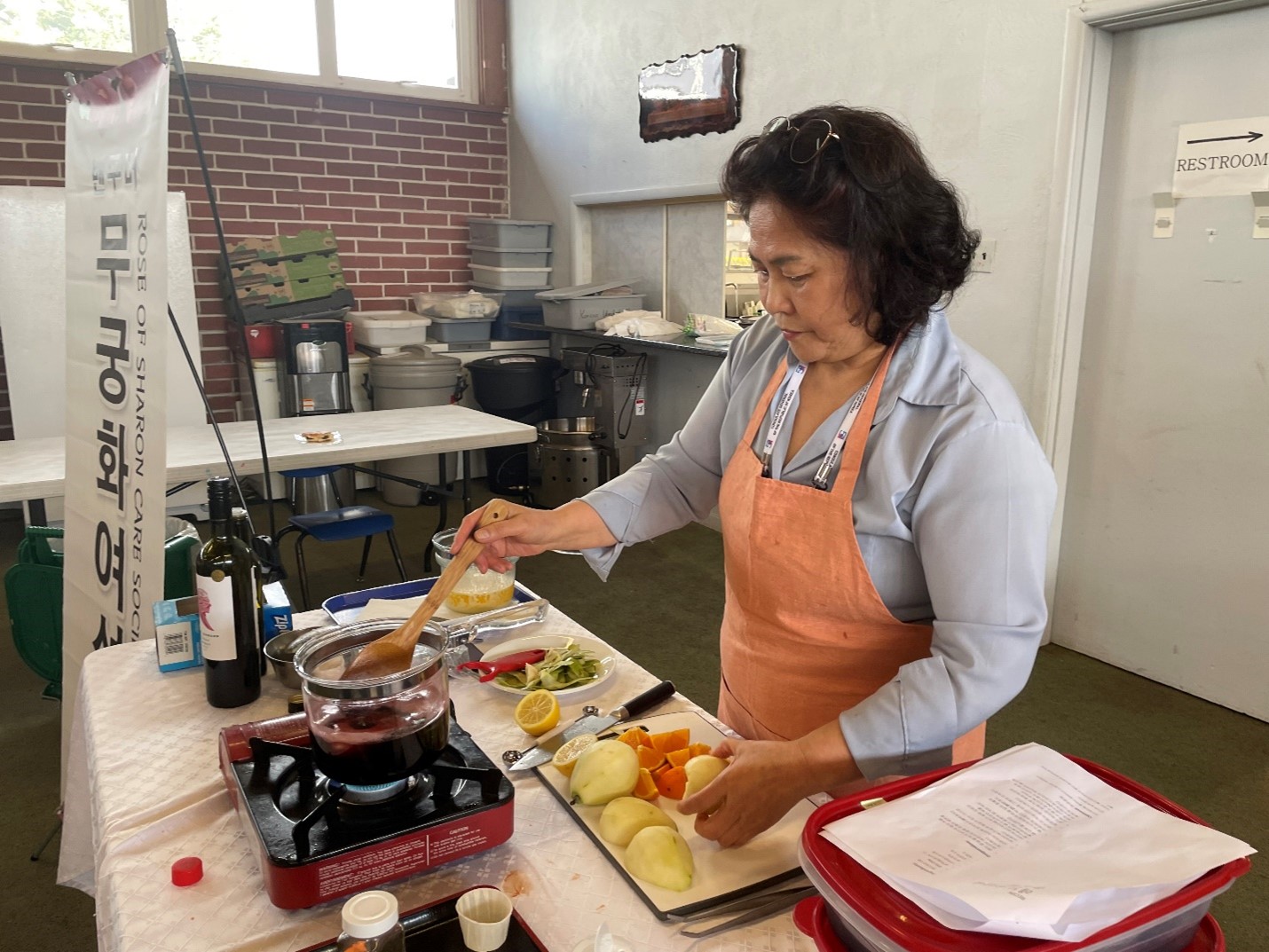 Cooking expert Woo Ae-kyung showed how to make poached pear.
Woo Ae-kyung, a cooking expert and the VP of The Rose of Sharon Care Society, delivered a lesson on how to make shrimp canapes with endive as an appetizer, malted-salted cod baked with lemon as a main dish, and wine poached pear as desert. The theme of the lesson was "healthy course menu ready for a summer body." Woo Ae-kyung said, "I am used to the potluck party culture in Canada and I know a lot of Koreans struggle to figure out what is the best menu to bring to such a party. So I am here to make something that looks good, tastes good, and easy to make."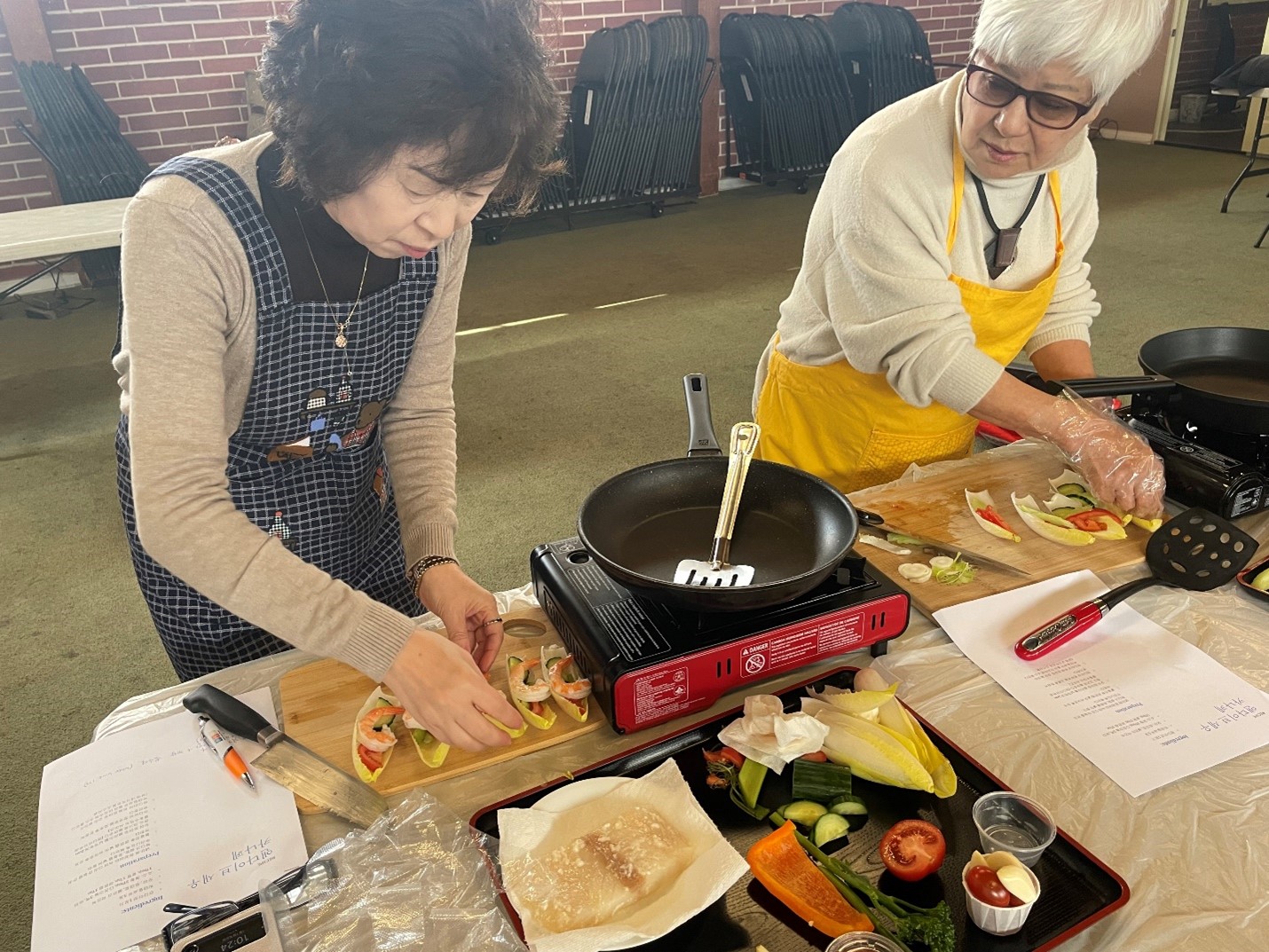 Members making shrimp canapes with endive
Mrs. Woo also introduced how to make malted salt at home, and since a lot of Koreans shun away local Canada pears as they are less sweet than Korean pears, she introduced a wine-poached pear to bring out the sweetness.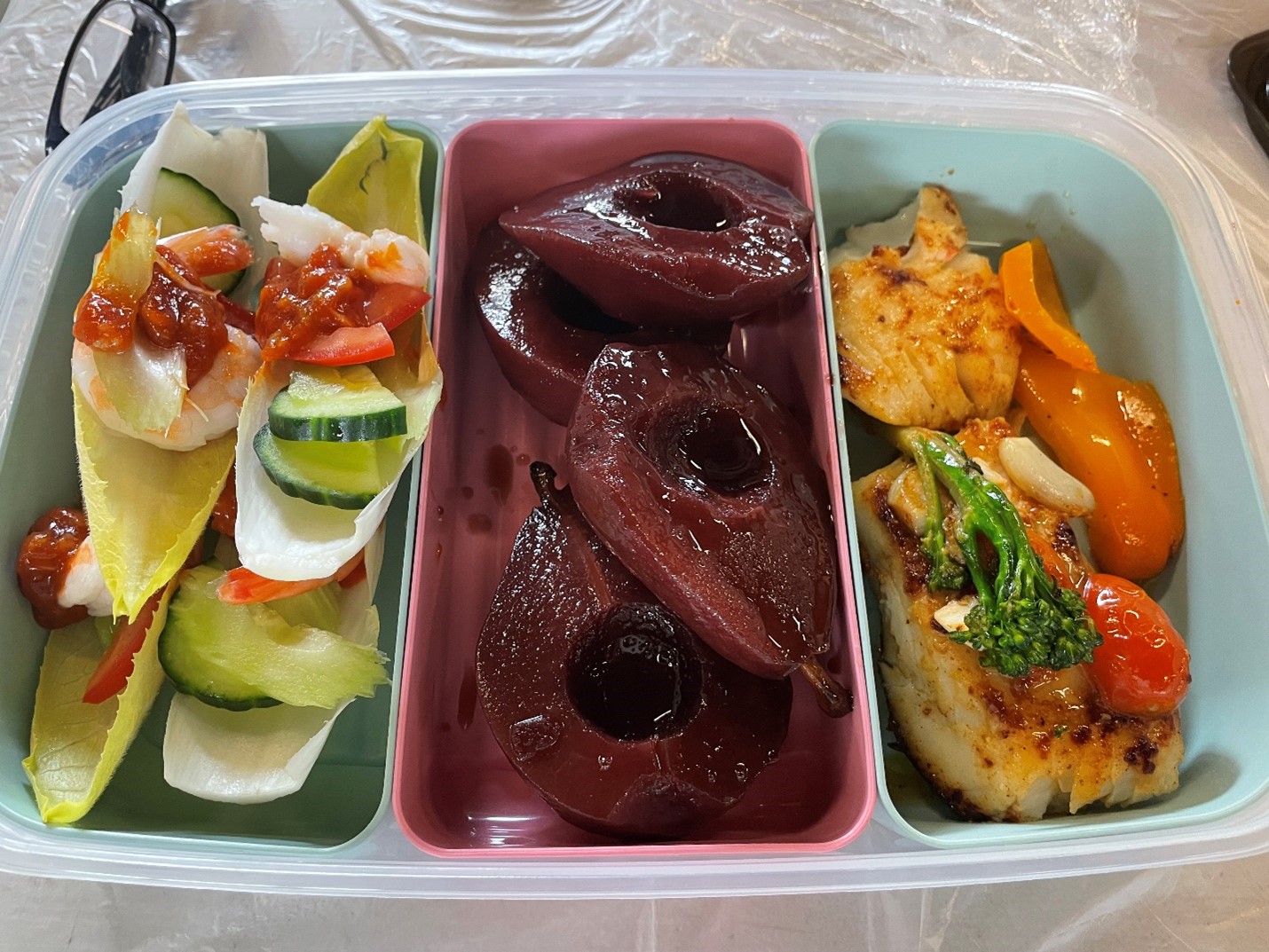 3 dishes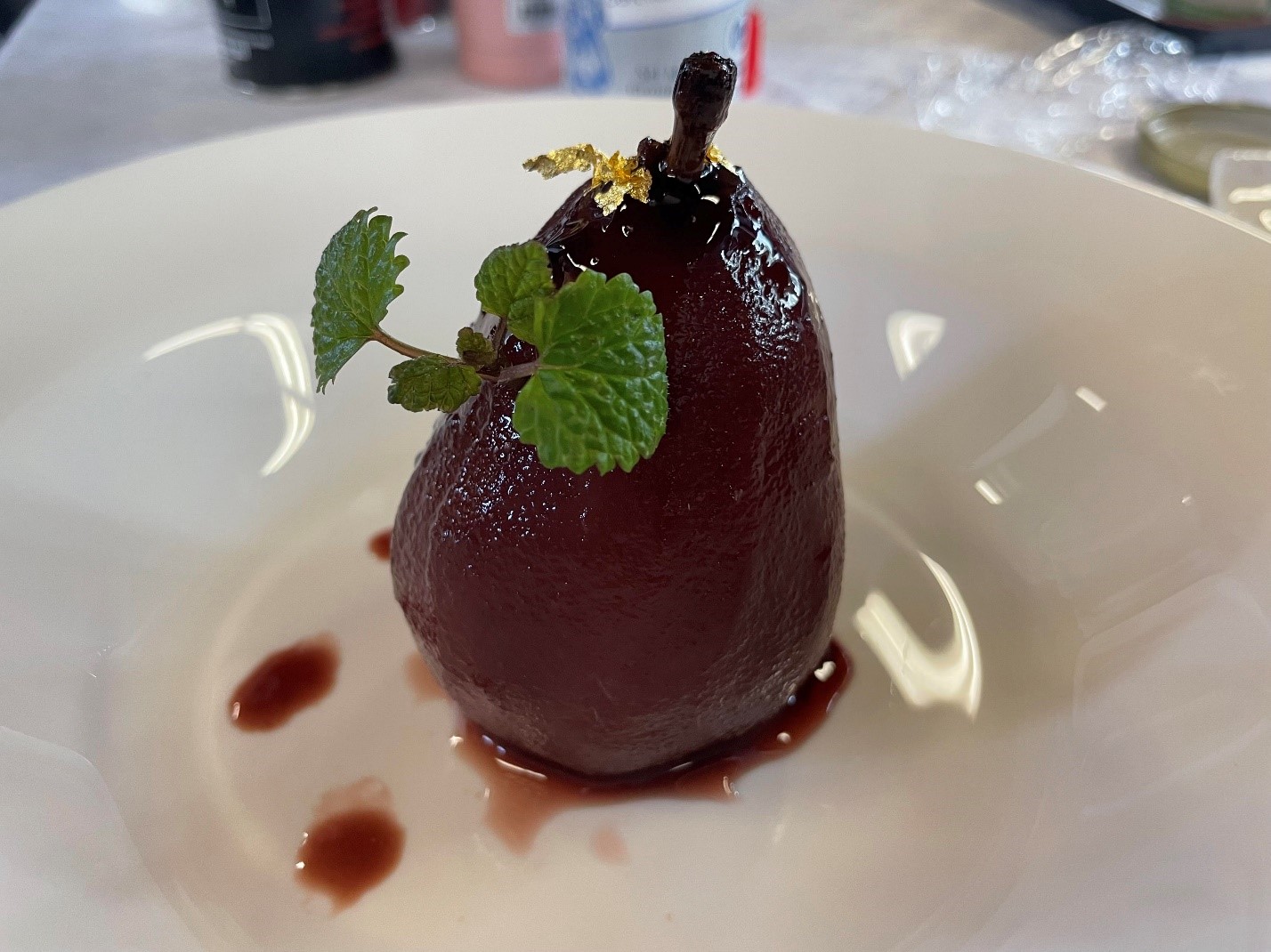 Desert utilizing local ingredients
Chairwomen Oh Yoo-soon of The Rose of Sharon Care Society said, "The instruction was easy to follow and the outcome were visually pleasing and tasteful dishes." Song Sun-mi who participated in the event said. "The lesson showed me how to make healthy and nutritious food that looks good and tastes good,' and that she will 'definitely going to make them at home." President Kim In-soon remarked that she is very happy to see great enthusiasm from local Korean community and she will do her best to prepare for the next event.
Group photo
The Rose of Sharon Care Society Vancouver was originally found as Korean women volunteer group in the spring of 2009. President Kim mentioned that the volunteer group was a brainchild of 50 Korean women who were active in various communities. President Kim also mentioned back then, a nursing home for Korean-speaking elderlies to provide Korean language service and Korean food was in desperate needs as the first generation of Korean immigrants to Canada was reaching an old age. In June 11, 2009, the volunteer group was approved by the British Columbia state government as a non-profit volunteer group under the name of The Rose of Sharon Care Society.

In September of the same year, the group prepared small events such as fund raising concert for a nursing home with the Zion Mission Choir. Every year, the society host charity yard sale to raise fund for New Vista Korean nursing home and health seminar to prevent severe damage from falling for Korean elderly in Canada. Korean pharmacists volunteer at the seminar to deliver information on taking care of their teeth, prevent severe damage from falling, stretching methods and others in Korean.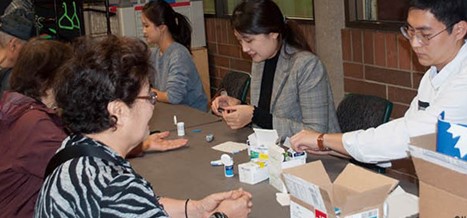 Health seminar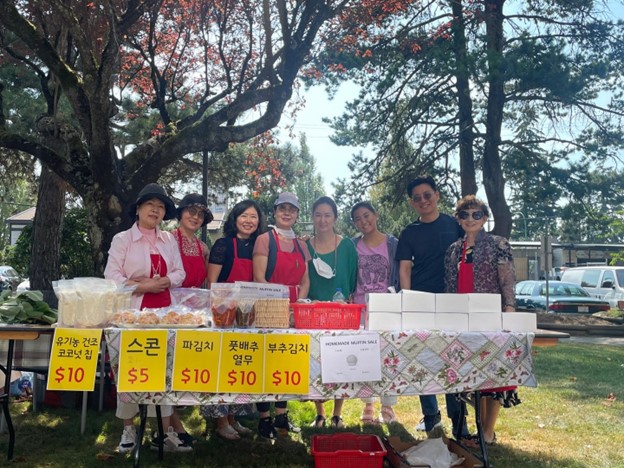 Fundraising yard sale for New Vista Korean Nursing Home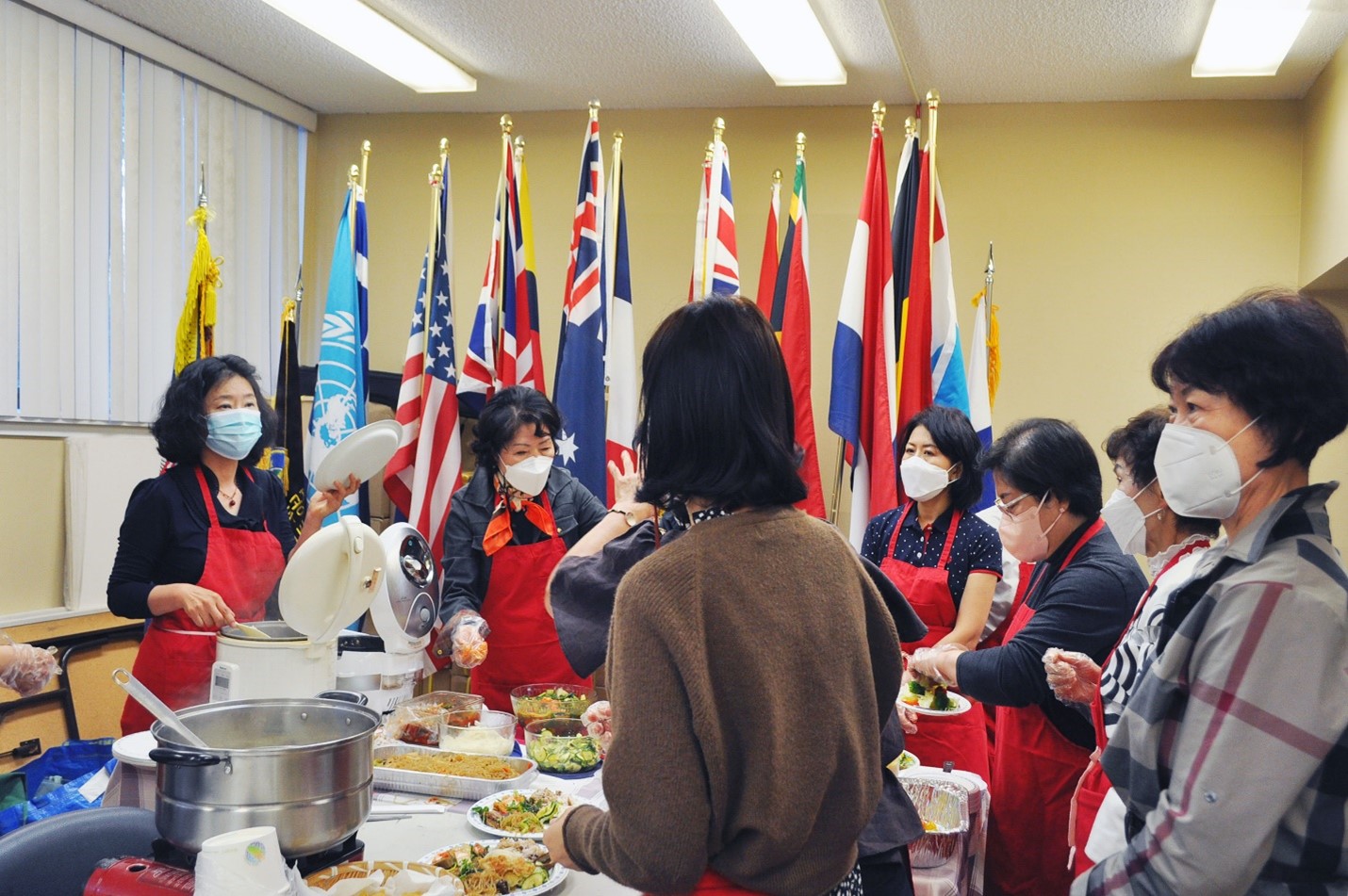 Lunch for Korean War veterans and seniors who live alone
President Kim said, "The Rose of Sharon Care Society has participated in many fundraising efforts with the Rose of Sharon foundation for any global disasters in its 15 year history and send donations through Red Cross Vancouver. Alongside these efforts, we also actively sponsor C3 Korean Next Generation communities for 2nd generation immigrants in Canada along with our efforts in helping Korean-Canadian seniors."