There's a lot of buzz about foundations that fund non-profit organizations. The NY Nanum Foundation has a different system than traditional non-profits, funding non-profits that help individuals and organizations rather than helping individuals in need. The NY Nanum Foundation began in 2006 to build strong communities by spreading a culture of giving. The organization was founded as The Beautiful Foundation USA at first and changed its name to the current NY Nanum Foundation in 2016. The NY Nanum Foundation's motto is "Going Beyond Charity to Make a Difference," and they set out with a different mission from traditional funders.
The NY Nanum Foundation's social service is divided into three main areas: delivering funds to each non-profit organization through strategic fundraising; spreading the spirit of sharing and giving to the community at large; and building the ability to organize donations through various conferences and workshops.

The foundation is known for its transparency, accuracy, and ability to research the organizations it funds in the New York and New Jersey areas. It has been said that the organizations selected by the NY Nanum Foundation are unquestionable in their operations. This gives them credibility in selecting organizations to support.
To date, the NY Nanum Foundation has supported a wide range of organizations, including not only general charities, but also cultural activities, get-out-the-vote groups, organizations for the disabled, low-income groups such as the homeless, youth organizations, and educational and academic organizations. It's clear from the list of supported organizations that non-profits, when they're doing their job, the foundation don't limit the scope of its support.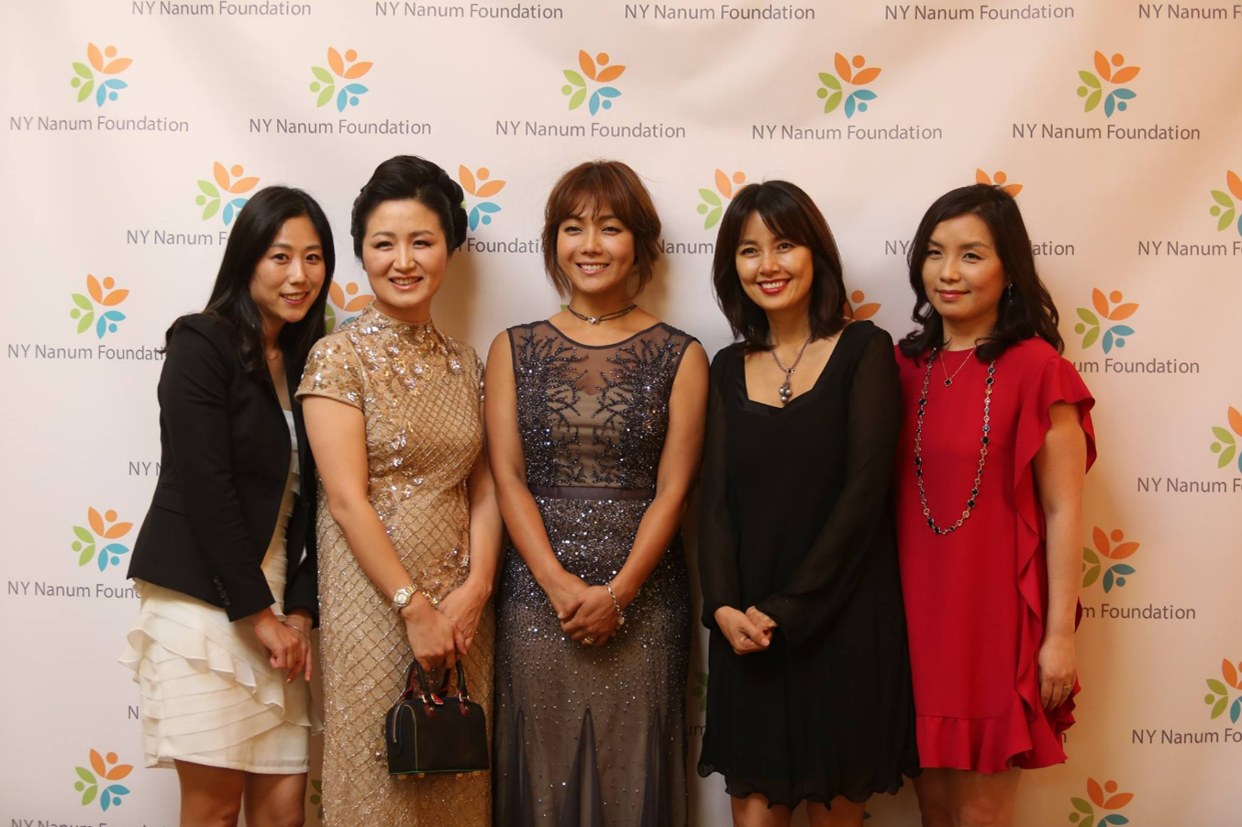 Celebrity Shin Ae-ra attends a NY Nanum Foundation event (Source: NY Nanum Foundation - Facebook)
Big areas for screening support organizations include 1. Senior Welfare, 2. Disadvantaged Women, 3. Children/Youth at Risk, 4. Low-income Immigrants, 5. Individuals with Disabilities, and 6. Arts and Culture -- ensuring organizations in each of these sectors to benefit equally. It also supports small organizations if they have a need, regardless of size. It also support newer organizations, which helps motivate them to grow.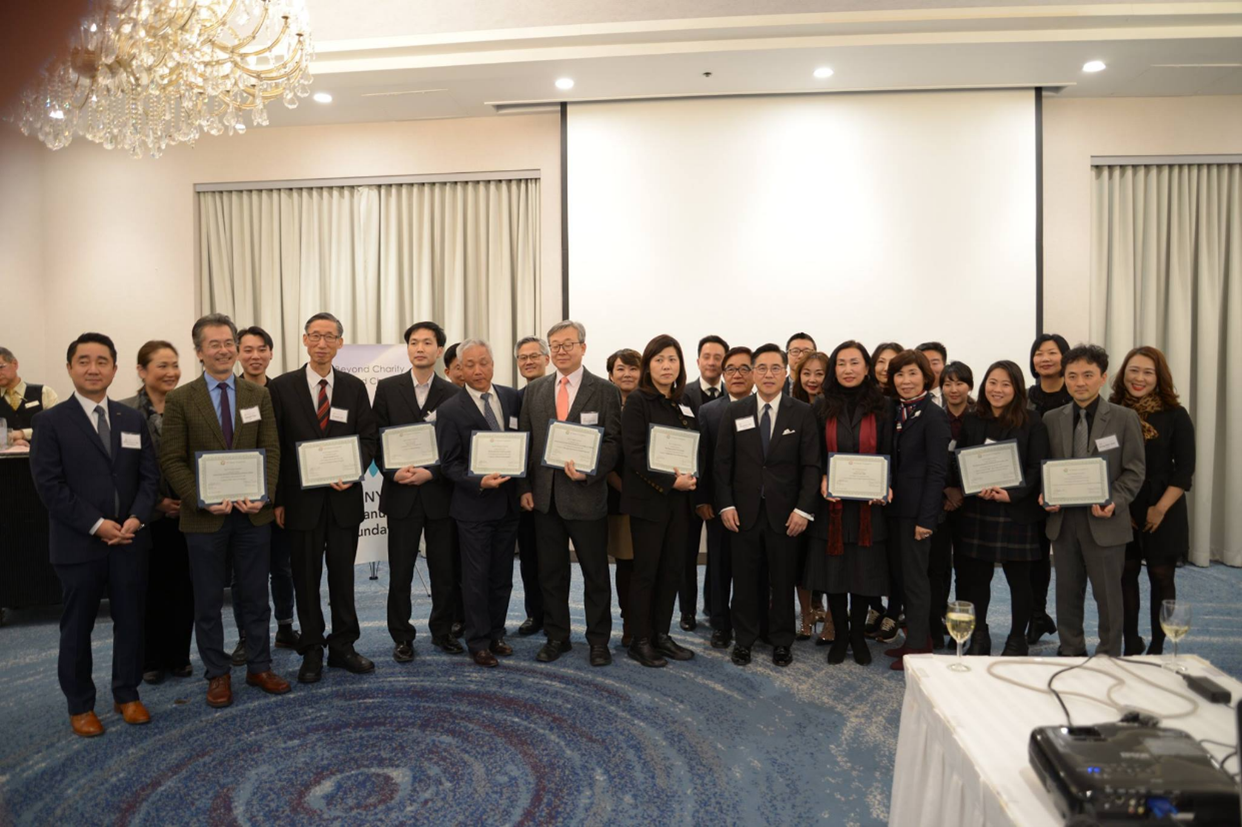 A group photo of the 2019 fund recipients (Source: NY Nanum Foundation - Facebook)

The just-announced 2023 fund recipients include the Korean Language Foundation in Americas, which supports Korean language education; KCMB TV, which produces and distributes videos of community news; the Civil Rights Center of New Jersey, which supports undocumented immigrants; and the Damiyan Migrant Workers Union, which works for the labor rights of immigrants. Over the past 17 years, we have donated a total of over $1.5 million to over 47 organizations. This year, the organization will begin supporting organizations dedicated to addressing hate crimes and discrimination against Asian Americans that have increased during the COVID-19 pandemic.

Every year it has fundraising event, a gala and a concert, to raise money. And then around February, it supports non-profit organizations on the basis of board meetings before making the final decision, including paperworks and so on. We also have a vision for this culture of help to be passed on to the second and third generation.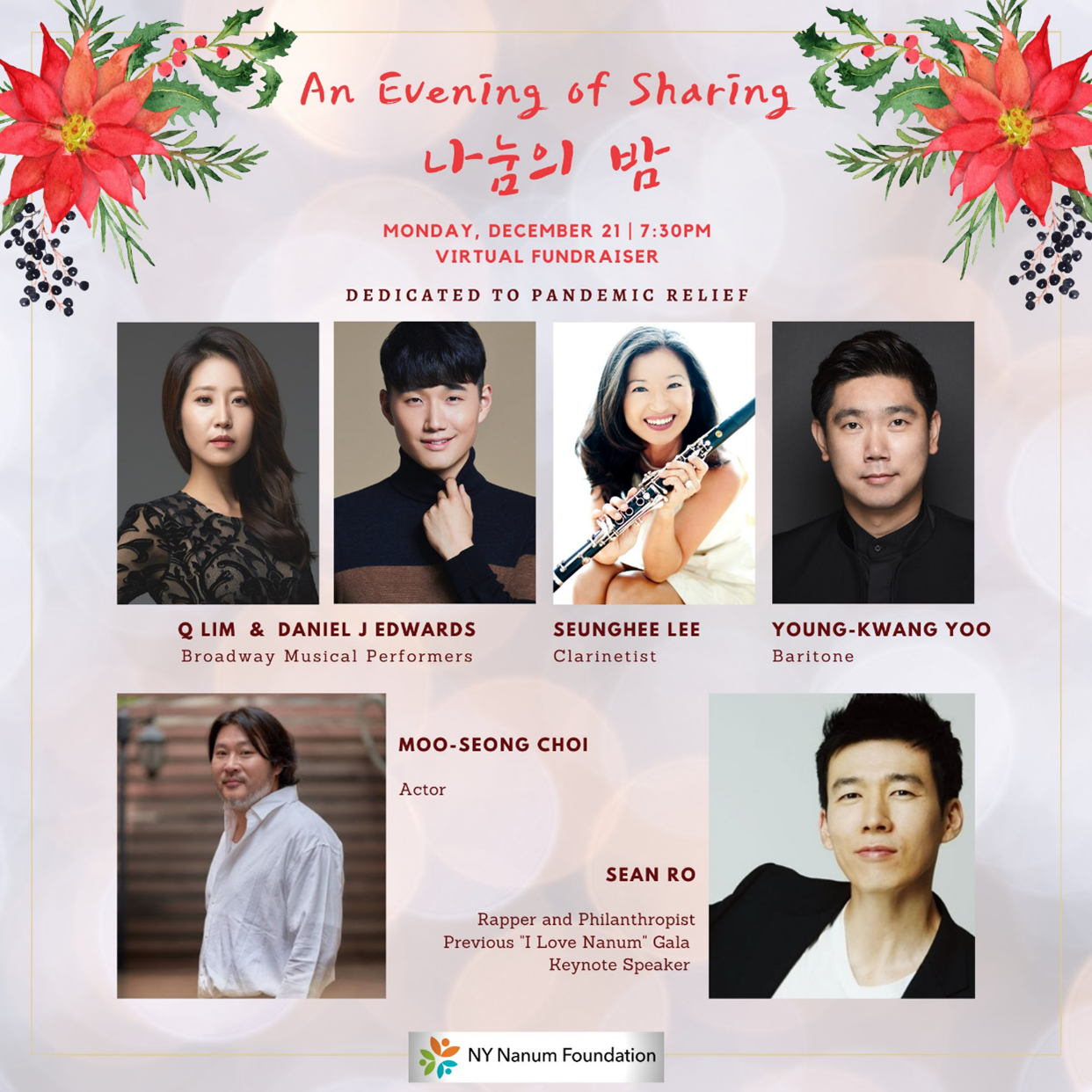 Poster for the 2020 Nanum Foundation Gala (Source: NY Nanum Foundation - Facebook)

"Every year, celebrities and others actively participate in the gala and help by donating features," said Grace Hahn, Foundation Coordinator, "and it's very encouraging to see it grow every year." Also, she said, "I was working in a different field before joining the New York Nanum Foundation, and it's personally gratifying to be able to share my life experiences with someone while preparing for these support programs." According to coordinator Grace Hahn, the annual gala also provides an opportunity to showcase organizations which are being supported, and talk about what they're doing, giving them a chance to support each other.
Director Kim Dong-chan of the Center for Civic Engagement joining the movement centering around political participation in New York said, "The NY Nanum Foundation serves as an incubator for non-profits in the New York and New Jersey areas." He continued, "It finds people in need and spreads love that we can share with each other."

NY Nanum Foundation website: http://www.nynanum.org/