We are building a hub for a global pan-Korean network.
The OKF plans to establish centers for education and culture catered to overseas Koreans to help instill a strong sense of national identity and strengthen the global leadership of overseas Koreans while contributing to mutual advancements for Korea and overseas Korean communities.
Overview
The OKF Education & Culture Center in Korea will serve as a hub for the global Hansang network and for future generation overseas Koreans to receive education on their identity.
Functions
Offer educational programs for Korean language, history and culture to instill a strong sense of national identity for overseas Koreans
Serve as a hub for a global pan-Korean network
Exhibit immigration-related historical relics (digital archive)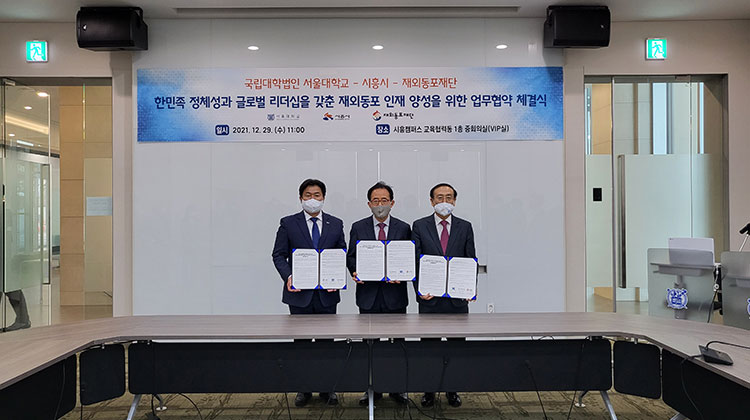 Business agreement signed by OKF, SNU and Siheung City Hall
View of OKF Education & Culture Center